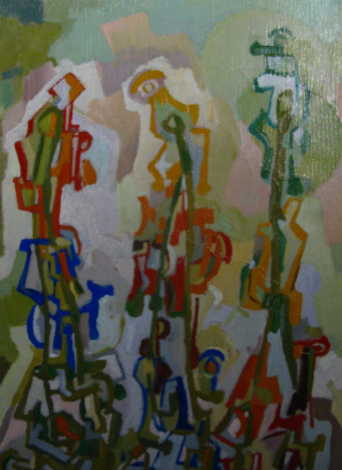 Zommefu.
The beauty of time never fades away.
In A♭ Major.
#Zommefu; #Haikolat; #Qubehyo; #Gamomoya; #Giumicha; #Babpush; #Nistisho; #Deaseel; #Mystery; #Singglies; #Dolleabyo; #Bomottogu; #Neclesni; #Quaneanka; #Emilimusi; #Gedenpyo; #Keylines; #KeyboardPower; #Mrevale; #Chopee; #Zeddibell; #Qeakefu; #Cellolovers; #SonicRain; #TotalArt; #InfusberryPaper; #Halowspots; #music; #Cubicmusic; #MusipostSeries; #Musicpainting; #ChordlySeries; #CelloSeries;
Chordly Series, Acrylic Paint on Infusberry Paper, 240 x 333mm.
The Future came and Past.
To write, to read, to Share, to wonder.
A book of poetry sadly unread floats on my eyelids untranslated alas.
Key and keylines and their meanings.
Some of the series have a few music notations liked to them.
These series intertwine, in text and music.
I don't paint what I see, I paint what I think!
Reflections from the Mediterranean.
Zommefu; Haikolat; Qubehyo; Gamomoya; Singglies; KeyboardPower; Keylines; Cubicmusic; Four Graces; Total work of art; Musicpainting; Infusberry Paper; Adventure; Chordly Series.